Loading Cart...
Call Us Today - 800-452-8909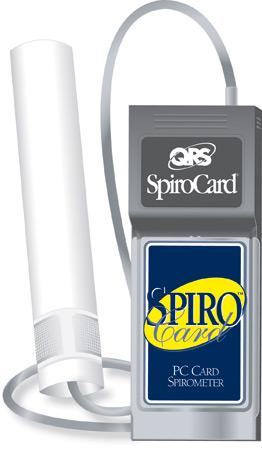 SpiroCard PC Card Spirometer with Windows CE HPC/PPC "Pocket Medic" and Windows 98/ME/2000/XP "Office Medic" software. Includes: FVC, Flow Volume Loop, pre/post testing, MVV, SVC, narrative interpretation, 2 disposable mouthpieces, 2 pressure tubes, user's manual, 3-year limited warranty.
For professional use only.

This product cannot be purchased for personal or home use.
Spirometer Precalibrated, 100 ct
[ Q120-Z-5000-2608 ]
SpiroCard Spirometer
[ Q101-Z-7000-0030 ]