Eradicating H. pylori can positively affect insulin resistance and may prevent CAD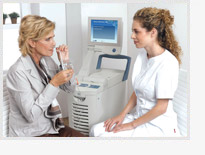 A prospective, open-label study of 159 patients showed the beneficial effects of H. pylori eradication on insulin resistance, atherogenic lipid abnormalities and low-grade inflammation. The results suggest that HP eradication may prevent coronary artery disease and metabolic syndrome. For assessing H. pylori infection, Urea Breath Testing (UBT) has been shown to be the most accurate and fastest non-invasive diagnostic test. UBT is preferred by the American College of Gastroenterology for both initial diagnosis and confirmation of eradication testing, especially compared to blood antibody tests, which have limited diagnostic utility.

Large, Private Dental Practices That Perform Restorations Preferred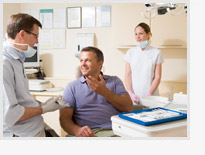 Patients prefer dentists whose practices have more chairs, who are in private practice, and who specialize in restorations, according to researchers reporting on a large survey here at the International Association of Dental Research 89th General Session and Exhibition.

The data come from a survey of 5406 patients in 197 practices participating in the Dental Practice-Based Research Network. Patients filled out surveys after visits in which they had existing restorations repaired or replaced as part of a study examining many questions about dental practices.



Kids With H. pylori Infection Have Lower Levels Of Iron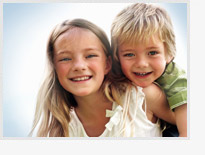 A University of Texas Health Science Center study has found that children without previous iron deficiencies or anemia who remained infected with Helicobacter pylori (H. pylori) had significantly lower levels of iron compared to children who had the infection eradicated.





Diabetics Require Routine Maintenance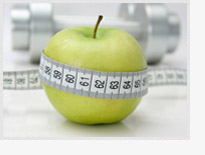 More diabetics are aware of the annual maintenance required for their new cars than they do for their own bodies. Most of us know that engine oil changes should happen every few months, or that tires should be rotated as they show wear. But ask a diabetic how often they should be screened for kidney disease, or how many times a year they should have their hemoglobin A1C checked and you might get a blank stare.



Heart-attack Risk Spikes After Sex, Exercise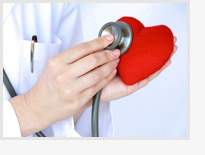 Exercising or having sex just about triples a person's risk of heart attack in the hours immediately afterward, especially if the person does those activities infrequently, according to a new analysis in the Journal of the American Medical Association..





Global Point of Care Market Reached $7.7 Billion in 2010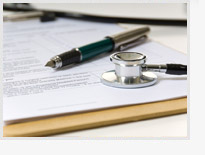 TriMarkPublications.com cites in its newly published "Point of Care Diagnostic Testing World Markets" report that the global point of care market reached $7.7 billion in 2010 and is growing at 7% per year.
Point of care testing (POCT) covers: blood glucose testing, blood gas and electrolytes analysis, rapid coagulation testing, rapid cardiac markers diagnostics, drugs of abuse screening, urine strips testing, pregnancy testing, fecal occult blood analysis, food pathogens screening, hemoglobin diagnostics, infectious disease testing and cholesterol screening. During 2010, 950 million point of care tests were carried out within hospitals in the U.S. This is expected to grow to 1.5 billion tests annually by 2012.