Loading Cart...
Call Us Today - 800-452-8909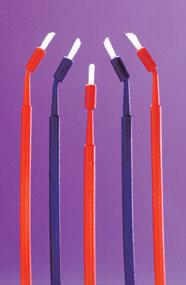 The Ultrabrush Plus utilize a patented bending portion, which makes bending these applicators easier than ever before. They are also a 1/2" longer with an increased thickness on the shaft for ease of control while wearing rubber gloves. This excellent new product comes with a free dispenser.

Available in Orange & Blue.


2 Tubes 100 Applicators= 200 Applicators
[ 566-U1R200 ]