Loading Cart...
Call Us Today - 800-452-8909
Halyard - Black Fire Nitrile Glove
Halyard - Black Fire Nitrile Glove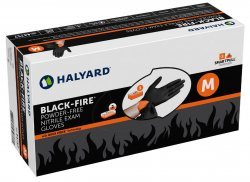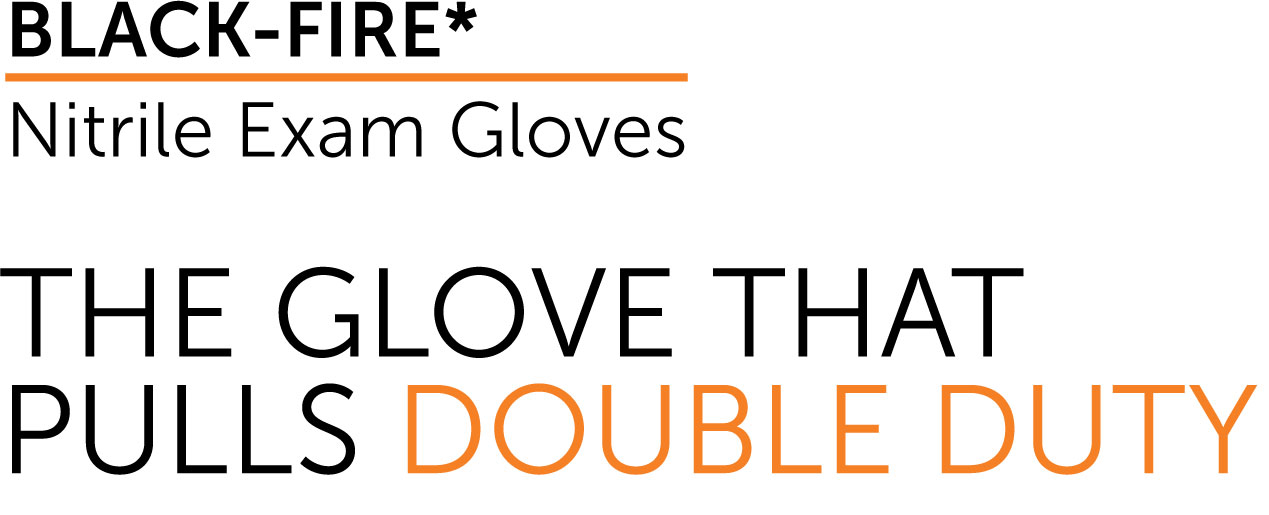 As a first responder, you do more than one job. Now your glove can, too. The new BLACK-FIRE* Nitrile Exam Glove protects you when working with patients, when you need to direct traffic — it can even alert you when there's a dangerous rip or tear.

Reversible
BLACK-FIRE* has both a black side and a high-visibility orange side you can use when directing traffic or working in low-visibility situations.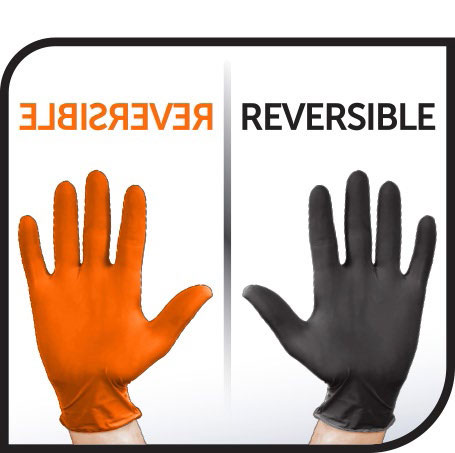 Breach Detection


Proprietary QUICK CHECK* technology lets you quickly spot breaches in protection caused by cuts and tears. First responders have to be prepared for any situation. Innovative BLACK-FIRE* gloves from Halyard work right along with you, providing dual-purpose protection you need in a glove.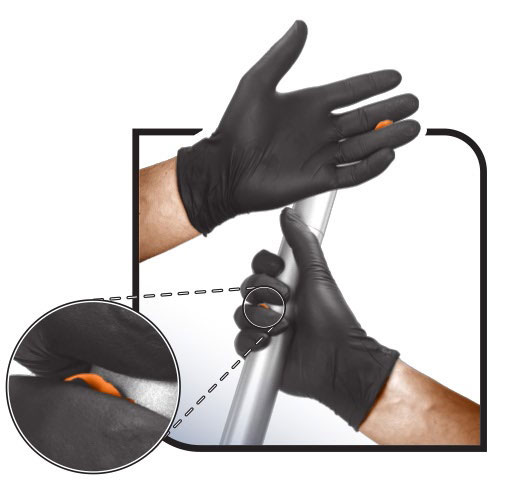 BLACK-FIRE* NITRILE EXAM GLOVES ARE DESIGNED FOR SUPERIOR PROTECTION AND SAFETY.
• NFPA 1999 Certified
• Patented nitrile formulation increases comfort and strength
• Not made with natural rubber latex
Resistant To Fentanyl
• Resists permeation of fentanyl for up to 240 minutes (tested according to ASTM D6978)
• Compatible with the National Institute for Occupational Safety (NIOSH) recommendations and guidelines for handling fentanyl
Exceeds current ASTM Standards for critical defects, tensile strength, and puncture resistance. Passes primary skin irritation testing in accordance with ISO 10993-10(2010). Manufactured in accordance with Quality System ISO 9001.

Black Fire Nitrile Glove (X-Small) 150ct
[ MP01030-HAL44755 ]
Black Fire Nitrile Glove (Small) 150ct
[ MP01031-HAL44756 ]
Black Fire Nitrile Glove (Medium) 150ct
[ MP01032-HAL44757 ]
Black Fire Nitrile Glove (Large) 150ct
[ MP01033HAL44758 ]
Black Fire Nitrile Glove (X-Large) 150ct
[ MP01034-HAL44759 ]