Loading Cart...
Call Us Today - 800-452-8909
Orbit Portable Spirometer
Orbit Portable Spirometer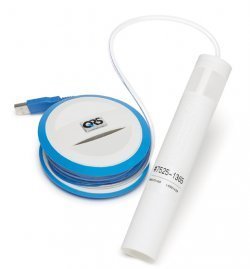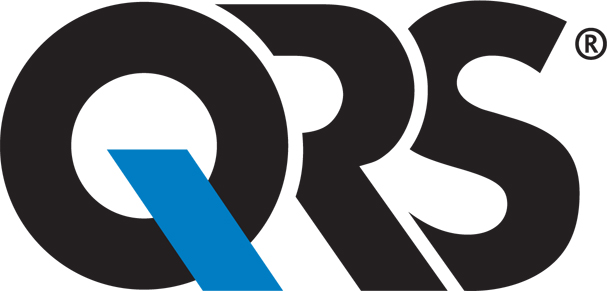 The OrbitTM
is a full-function portable spirometer which connects directly to your Personal Computer(PC), laptop or tablet. The OrbitTM simplifies spirometry testing by eliminating calibration and sterilization with disposable nose-clips and pre-calibrated mouthpieces. This portable spirometer integrates with Office MedicTM software and your EMR system.
Features & Benefits
Patient Safety:
Everything the patient touches is thrown away! This reduces the liability associated with cross-contamination. The QRS Pre-Calibrated Mouthpieces and Nose Clips are disposable, eliminating the need for sterilization and calibration.
Power Supply
:
No batteries required with this device because its power is drawn from the PC.
Data Storage:
The PC and EMR connectivity allows for unlimited storage space. An average laptop can store 100,000 or more tests.
Report Generation:
When the Orbit
TM
is combined with Office Medic
TM
software, customizable reports are generated and JPEGs and PDFs can be created and transferred into patient files.
What's Included
• OrbitTM Portable Spirometer
• Pressure Tubes – 2
• QRS Nose Clips – 5
• QRS Pre-Calibrated Mouthpieces – 2 • Office MedicTM software
Specifications
Range (BTPS): Flow: ±14 liters/second
Volume: 0.5 – 8 liters
Accuracy (BTPS): Flow:
FEF 25-75: ±5% of indication or ±200 ml/sec, whichever is greater. PEF: ±10% of indication or ±300 ml/sec, whichever is greater. Volume: FVC and FEV1: ±3% of indication or ±50 ml/sec, whichever is greater. MVV: ±10% of indication or ±15 L/min, whichever is greater.
Calibration:
ATS 3-speed standard calibration check
Tests Performed:
FVC, Pre/Post Testing, Flow Volume Loop, MVV, SVC
Dimensions:
4.3" x 3.7" x 1.7"
Weight:
0.5 lb.
Operating Conditions:
15-40°C, RH 10 to 90% (non-condensing), Atmospheric Pressure: 700 to 1060 hPa
Links:
Spirometry Sample Report
Orbit Portable Spirometer
[ Q155-Z-7000-0101 ]