Loading Cart...
Call Us Today - 800-452-8909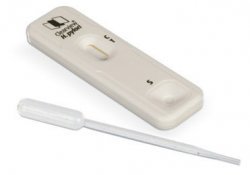 Clearview® H. pylori
Clearview® H. pylori is a rapid chromatographic immunoassay test for use with whole blood, serum, or plasma used to detect antibodies to H. pylori and to aid in diagnosing H. pylori infection.
Benefits:
Accurate and sensitive: Clearview® H. pylori detects H. pylori with 93 percent sensitivity and 90 percent accuracy

Rapid: The test yields results in 10 minutes

Convenient: The test is simple to use and interpret and includes a reliable, built-in assay control

Flexible: can be used with serum, plasma or whole blood
Specifications:
Sensitivity 93%

Specificity 89.2%

Accuracy 90.7%

CLIA-waived (US only)

Storage at room temperature

Kit Size=20 tests
Links:
Product Insert
For medical professional use only.

This product cannot be purchased for personal or home use.
30 tests/bx.
[ 874-6706KCV ]
Description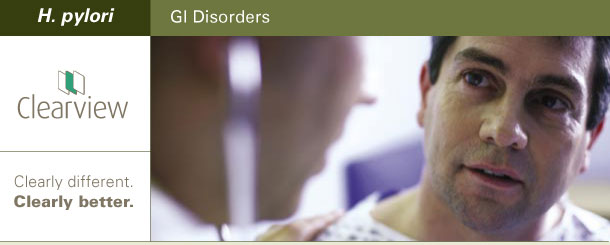 Clearview H. pylori II

Clearly different
Clearview's patented innovative technology provides highly sensitive and
specific tests for H.pylori.

Rapid Response:

Two easy steps,positive result in as
soon as 1 minute.

Simplicity:

CLIA waived,easy-to-use test requires no training.

Reliability:

Built-in control ensures accuracy.

Flexibility:

Use with multiple sample types — whole blood,,
serum or plasma.

Clearly better
Clearview H.pylori II provides physicians with fast results for early diagnosis.

Allows patient to start therapy sooner.
Reduces the risk of developing more serious illnesses.
Reduces the likelihood of complications.

Clearview
H. pylori II
Two-step technology
provides direct detection
of H.pylori antibodies.



Click here for a product
Demonstration