Loading Cart...
Call Us Today - 800-452-8909
Diaton Tonometer - Unique Scleral tonometry THROUGH Eyelid
One Tonometer – Many Applications

Innovative Diaton Tonometer provides high reliability of measuring results and makes it possible to diagnose glaucoma on the early stage and appoint necessary treatment and medicines for adult as well as pediatric population.

The unique methodology of intraocular pressure (IOP) measuring through the eyelid and sclera applied in the device provides new resources in ocular tonometry, simplicity and safety of tests.

Major Benefits of Diaton Tonometer
Preferred by Doctors and Patients
Easy to use. Can be used by any trained personnel

Quick, Puff-free & Painless

(Perfect for children and adults)
No contact with the cornea (only upper eyelid and sclera)
No need for anesthesia drops (no side effects)
No need to take out Contacts or Scleral lenses (Only with Diaton)
Safe. No risk of infecting or scratching cornea (safer vs other methods)
Cost efficient. No consumables (no need to purchase replacement tips, probes or covers, etc.)
Latex-free, handheld, non-contact, portable, pen-like tonometer
No sterilization (just alcohol swab is used to wipe off the tip)
Accurate. No pachymetry needed (independent of c

orneal biomechanics

)
No special set-up needed (measure anytime, anywhere without the need of any other preparation before the eye examination)
IOP Monitoring enables IOP monitoring with Scleral Lenses being in the eye
Ready-to-use. Daily calibration not required (saves time)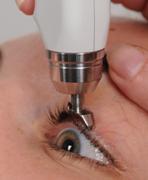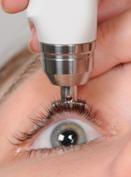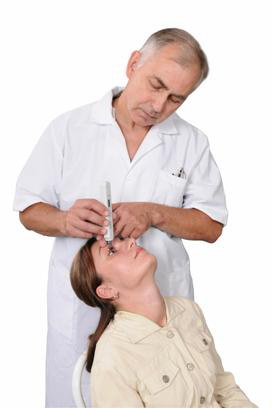 Quick Start Guide
Diaton Tonometer
[ 889-N4777 ]
| | | |
| --- | --- | --- |
| | Call for pricing. 800.452.8909 | |
Description
Transpalpebral "diaton" tonometer is effective and irreplaceable in various situations:
Quick and painless screening examinations of adult or pediatric patients

IOP control during selection of adequate medicines

IOP measuring in the presence of chronic conjunctivitis, corneal erosion, edema and cornea dimness

IOP measuring in patients after corneal surgeries

Intraocular pressure monitoring (diurnal tension curve)

IOP measuring in immobilized patients and in children

IOP measuring during contact correction (contact lenses or scleral lenses are not taken out).

Tonometer Diaton is the perfect solution in the following cases when the use of other tonometry devices is problematic or impossible: Keratitis, Conjunctivitis, Keratotone, Cornea Dimness, Keratoprosthesis, Keratoplastics, LASIK, LASEK, PRK, Astigmatism, Ametropy, etc.,

Who Uses the Diaton Tonometer?

Diaton Tonometer is intended for use by Ophthalmologists, Optometrists, Ophthalmic technicians as well as Inpatient & Outpatient Clinics such as Hospitals, Emergency Rooms, Urgent Care Clinics, Nursing & Elderly Homes, General & Specialty Practitioners.