Loading Cart...
Call Us Today - 800-452-8909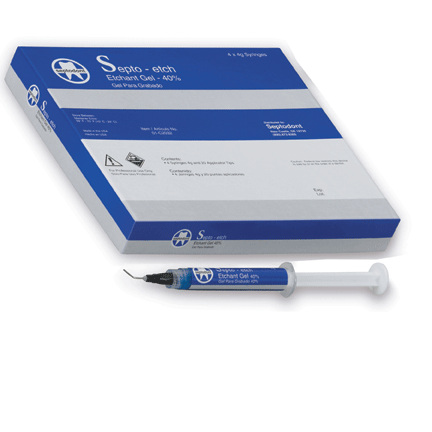 Septo-Etch
Septo-etch Etching Gel
A water based 40% phosphoric acid gel that can be easily used with all bonding agents.Ideal viscosity prevents the acid gel from flowing onto soft tissue or adjacent teeth. Available in easy-to-use syringe with fine metal syringe dispensing tips for precise controlled placement. Rinses off easily and cleanly.
Septo-Etch (4) 4gm syringes + (20) tips
[ ND025-01-C2032 ]