Loading Cart...
Call Us Today - 800-452-8909
TWIST is the revolutionary, disposable 90º reciprocating prophy angle that truly eliminates the spatter of prophy paste, saliva, blood and other potential infectious matter!
And TWIST eliminates frictional heat! TWIST's oscillating motion allows you to maintain continuous contact and pressure between prophy cup and tooth surface at all times. No dabbing or dotting on and off the tooth surface is necessary!

Latex Free!
Made in USA!



Soft Cup (100ct)
[ C020-TPASC ]
Firm Cup (100ct)
[ C021-TPAFC ]
Flat Brush (100ct)
[ C026-YPAFB ]
Tapered Brush (100ct)
[ C025-TPATB ]
Description
TWIST...MORE THAN JUST A PROPHY ANGLE.
Features:
• Unique, Patented OSCILLATING MOTION
• Eliminates spatter of prophy paste, blood, saliva and
other potential infectious matter
• Eliminates frictional heat - remains cool for increased patient comfort
• Allows you to maintain continuous contact and pressure on tooth
surface for maximum stain removal
• Ergonomically superior - No more "lift and dab" technique
• Safe for use on gingival margins and exposed dentin
• Ideal for applying dental medicaments, and preparing teeth for
etching and bleaching procedures
• Only effective prophy angle brush for orthodontic cases - use on and
in between brackets, wires and bands

Twist has many other uses because of its unique features and characteristics
QUICK TIPS:
1. Attach Twist prophy angle to your handpiece and run it at the same speed as you would any other disposable prophy angle (4000 RPM's are ideal for optimum results).
2. Maintain constant speed and contact, gliding from tooth to tooth, exerting as much pressure as necessary to clean and polish all surfaces. There is no need to lift, dab or dot Twist on and off the teeth.
3. For deep or stubborn stains, exert pressure. Twist will not generate any heat, will not stall and will not cause any patient discomfort.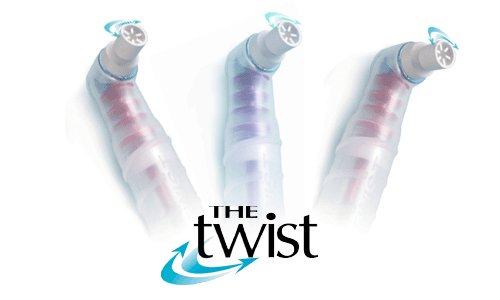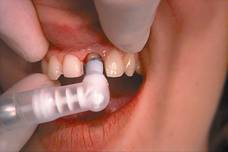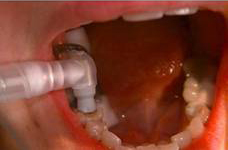 The Twist™ used with a brush or cup will not damage newly placed composites, because of its 90° reciprocating "back and forth" action.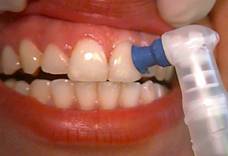 The Twist™ is highly effective for subgingival and interproximal cleaning and polishing. Attempting to use a traditional rotating prophy angle subgingivally can result in gingival lacerations and bleeding. The Twist's™ gentle but firm reciprocating action provides the patient with a safe, pain-free prophylaxis with no gingival trauma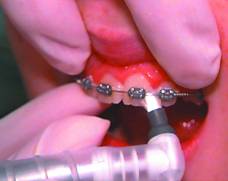 The Twist™ always follows the path of least resistance, it can go places no other prophy angle can. The Twist™ is the only effective prophylaxis brushing tool for use on Orthodontic cases. Use it on and in between brackets, wires and bands