Loading Cart...
Call Us Today - 800-452-8909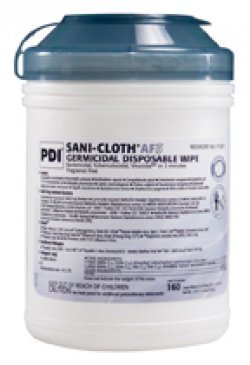 Alcohol Free, Gentle on Equipment and Kills TB!
New! Sani-Cloth®AF3
Fast 3 Minute Kill Time: Effective against 44 microorganisms, including 12 relevant multi-drug resistant organisms (MDROs) and TB. Bactericidal, Tuberculocidal, Virucidal.
Avoids Harsh Chemicals: Alcohol, fragrance, bleach, acid, phenol, acetone, and ammonia free.
Improved Protection and Safety: Safe for use on equipment and hard non-porous surfaces.
Worry Free Protection For Your Patients: No harsh odors, safe for those with respiratory sensitivity.
Confidence in Compliance: Meets CDC and OSHA guidelines.
SaniCloth AF3 (Large)
[ 779-SANAFL3 ]
SaniCloth AF3 (X-Large)
[ 780-SANAFXL23 ]