Loading Cart...
Call Us Today - 800-452-8909
Surgilance Lancets (Pink)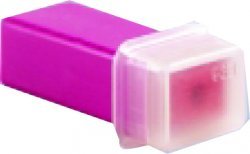 The SurgiLance SLN300 is a disposable, single use lancing device housing a 2.8mm needle that delivers a 40-60ul blood flow.
Used by medical professionals, SurgiLance One-Step Plus Safety Lancets are extremely popular. These one-step blood sampling lancets allow for better safety for the medical professional and comfort for the patient.
The needle is safely concealed before and after the use. The medical professional simply gives a gentle push that activates the safety lancet.
The high-speed penetration minimizes patient pain.
2.8mm needle
Delivers a blood flow of 40-60ul
Easy to use. Pre-armed for quick handling
Provides optimum safety for users
High speed delivery minimizes patient pain
100 SurgiLance SLN300 safety lancets (pink).