Loading Cart...
Call Us Today - 800-452-8909
TSH Whole Blood Test (CLIA Waived) 20ct
TSH Whole Blood Test (CLIA Waived) 20ct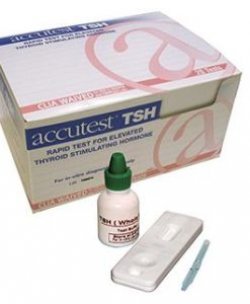 A new test for Hypothyroidism that can be done in your office... introducing TSH Whole Blood Test (CLIA Waived)
Almost 27 million Americans are hypothyroid... less than 50% have been diagnosed!
Symptoms of Hypothyroidism are common to many clinical conditions and include:
Weight gain, constipation
Depression, lethargy, fatigue
Sluggishness, sleepiness
Menstrual irregularities
Muscle cramps and aches
Cold intolerance
If you suspect hypothyroidism, test with CLIA-waived Accutest TS
The Accutest® TSH test screens for elevated thyroid stimulating hormone (TSH) in whole blood. Elevated TSH is the first clinical indicator of hypothyroidism. This easy to use test assists the physician in differentiating between hypothyroidism and other conditions with similar symptoms.
TSH Test Features & Benefits
CLIA – Waived
Cost Effective
Easy to Use: One drop of blood from finger-stick or venous blood draw
Rapid Results: Know in 10 minutes or less if TSH is elevated
Accurate: 98.5% Sensitivity and 96.9% Specificity
Room Temperature Storage
CPT Code: 84443QW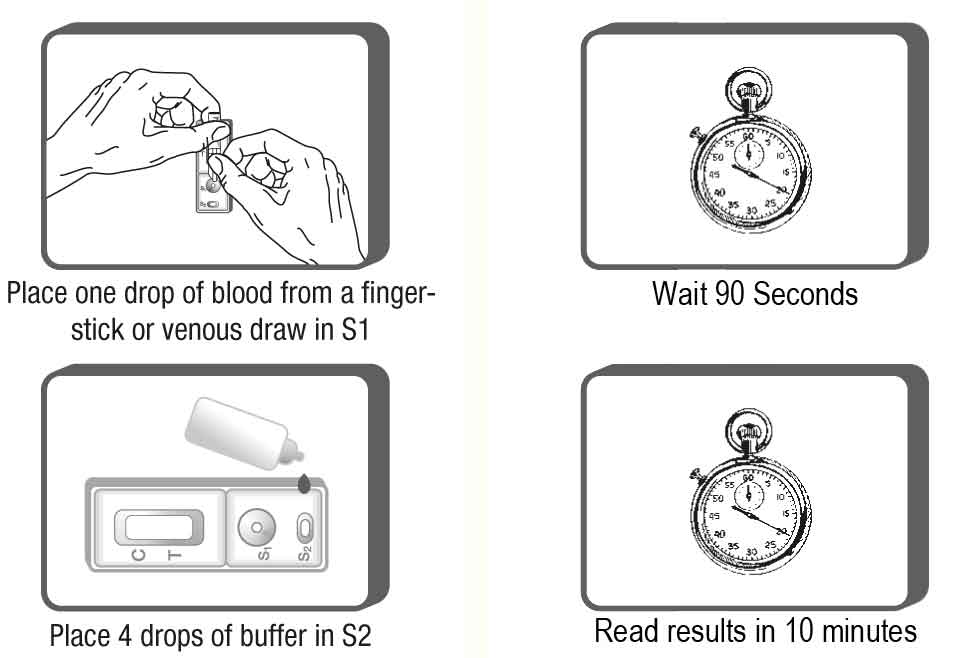 TSH Controls Pos/Neg .5ml ea.
[ J0091-MDC811 ]
TSH Whole Blood Test (CLIA Waived) 20ct
[ J0090-MD801 ]