Loading Cart...
Call Us Today - 800-452-8909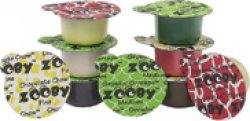 Prophy Paste
Zooby Prophy Paste features an optimal formulation of abrasives and adhesive properties designed for low splatter and great stain removal. Zooby paste contains xylitol and 1.23% fluoride! The Zooby Prophy Paste line includes six delicious gluten-free flavors available in fine, medium and coarse grits, which can be purchased separately or in an assortment pack.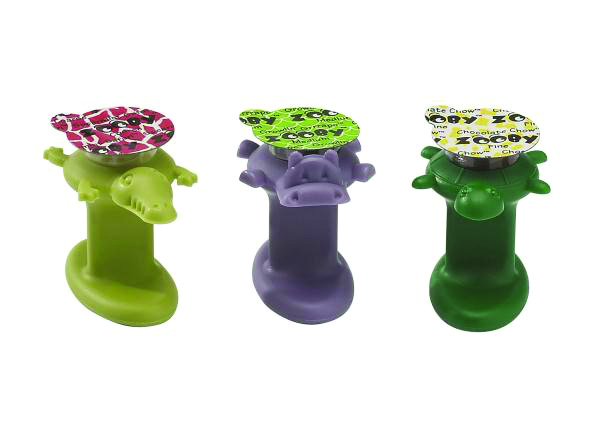 Zooby Prophy Paste Cup Grippers - 3 Pack® Every bag of paste contains a special auto- clavable Zooby Animal prophy paste gripper. Zooby® Prophy Paste Animal Grippers will hold your prophy paste cup during hygiene polishing procedures. The grippers come in 3 different animal designs: Alligator, Hippo, and Turtle, and feature a wide base so they are easy to hold. They can even be autoclaved for repeated use!
100 Per Box
Zooby Prophy Paste Grippers (3 pk)
[ Y121-379003 ]
Turtle Melon (COARSE)
[ Y118-606010 ]
Assorted (FINE)
[ Y102-600210 ]
Growlin Grape (FINE)
[ Y108-602210 ]
Assorted (COARSE)
[ Y100-600010 ]
Spearmint Safari (MEDIUM)
[ Y104-601110 ]
Happy Hippo Cake (COARSE)
[ Y109-603010 ]
Chocolate Chow (COARSE)
[ Y112-604010 ]
Spearmint Safari (COARSE)
[ Y103-601010 ]
Turtle Melon (FINE)
[ Y120-606210 ]
Assorted (MEDIUM)
[ Y101-600110 ]
Happy Hippo Cake (FINE)
[ Y111-603210 ]
Spearmint Safari (FINE)
[ Y105-601210 ]
Gator Gum (COARSE)
[ Y115-605010 ]
Gator Gum (MEDIUM)
[ Y116-605110 ]
Gator Gum (FINE)
[ Y117-605210 ]
Happy Hippo Cake (MEDIUM)
[ Y110-603110 ]
Growlin Grape (COARSE)
[ Y106-602010 ]
Growlin Grape (MEDIUM)
[ Y107-602110 ]
Turtle Melon (MEDIUM)
[ Y119-606110 ]
Chocolate Chow (FINE)
[ Y114-604210 ]
Chocolate Chow (MEDIUM)
[ Y113-604110 ]