Loading Cart...
Call Us Today - 800-452-8909
Evacuation System Cleaner
COMPARES TO: Defend Evacuation System Cleaner

MARK3 Evacuation System Cleaner is an environmentally friendly, non-foaming multi enzyme blend. Neutral pH and safe to use with amalgam separators. MARK3 Evacuation Cleaner is also environmentally friendly with a pleasant peppermint scent.
Contains: 1 Gallon
Concentrated, multi-enzyme blend deodorizes as it cleans

Dissolves organic fluids and debrisNon foaming

Daily use improves efficiency

Neutral pH for safe use with amalgam separators

Environmentally friendly

Pleasant peppermint scent
Evacuation System Cleaner (1 Gallon) - Mark 3
[ CI0293-100-00 ]
Have Poor or Low Suction?
Don't spend thousands of dollars for a new evacuation system!
TriCom Dental Products "Top Product" by CR Foundation!

See also Clinicians Report July 2014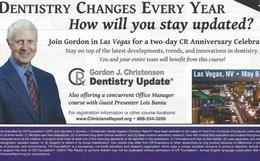 84% of CR Evaluators rated kit exellent or good.
VacuShock and VacuClear
V
acuShock tablets are used initially and every three to four months to remove build-up and deodorize suction lines.
VacuClear tablets are placed in the solids collector of each dental unit each week for continual self-cleaning.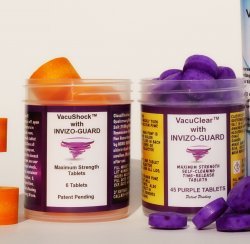 VacuShock
VacuShock™ Tablets: A maximum strength, large orange tablet used for initial cleaning and sanitizing of your vacuum system. Used every 2-3 months.
VacuShock™ will break up and remove old aged buildup time has allowed to develop deep in vacuum lines. Non-Toxic, Non-Corrosive , and Non-Foaming.
Releases a concentrated, anti-microbial agent, removing biofilm, fluorides, amalgam, hard water deposits, and all cross-contamination leaving your vacuum-lines like new!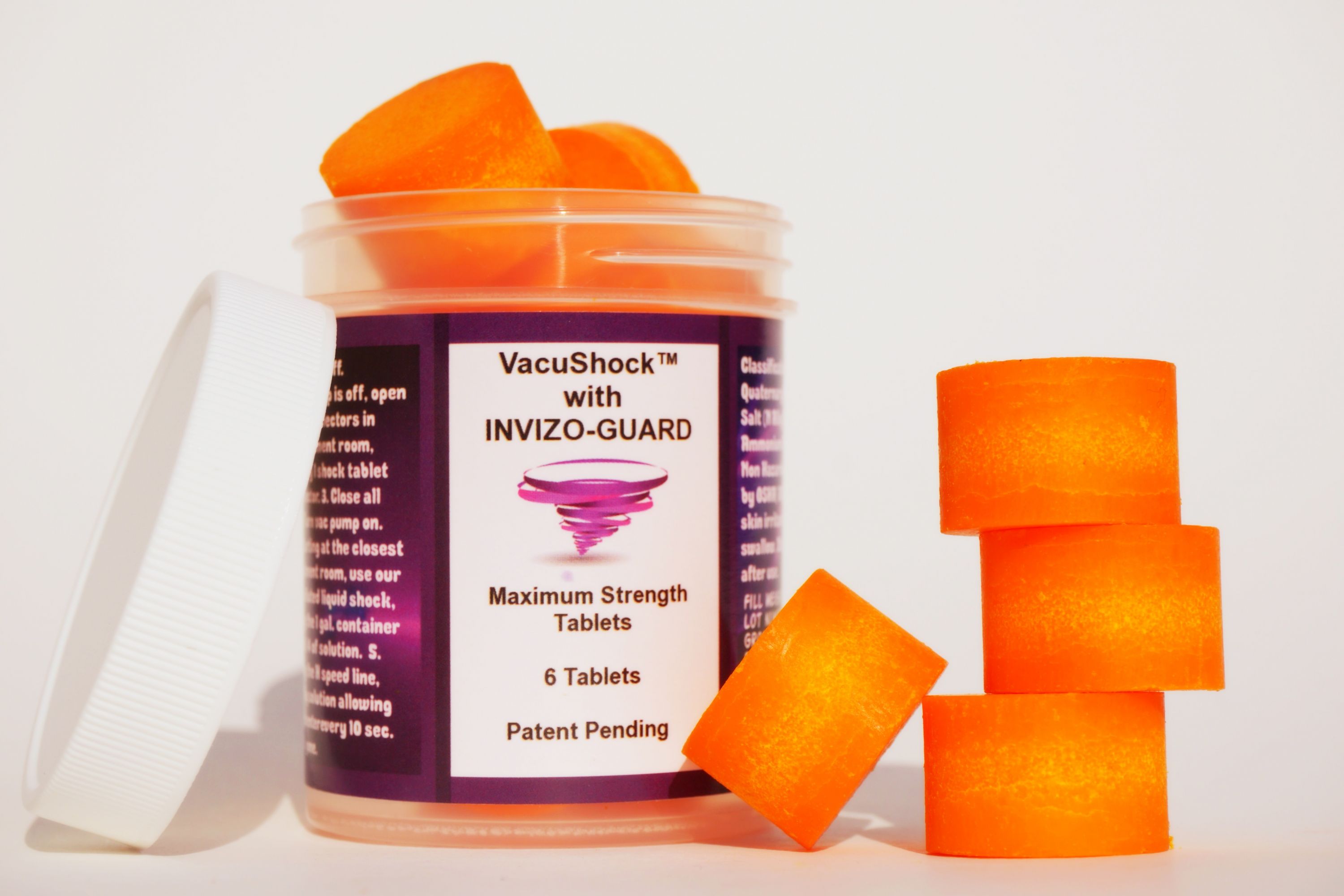 VacuClear
Self-cleaning, time-released, state of the art tablets. Used once or twice a week. Cleans vacuum-lines as you work on each patient. No more rinsing after each patient to keep up with CDC regulations, no more end of the day cleanings-for good!