Loading Cart...
Call Us Today - 800-452-8909
Cotinine-Nicotine Testing
BUY 7 BOXES AND GET 1 BOX FREE
Offer ends March 31, 2018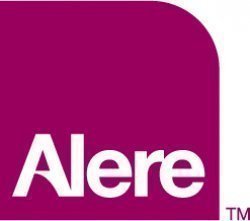 iScreen
®
OFD
Cotinine Oral Fluid Screening Device.
The iScreen® OFD - Cotinine device is a rapid, oral fluid screening test that can be performed anytime without the use of an instrument. The test detects elevated levels of cotinine (nicotine metabolite) in oral fluid for accurate determination of smoking status.

Professional, trained staff members can conveniently administer this point of care screening test and obtain reliable results for the presence of cotinine within 10 minutes.
Features & Benefits
Accurately screen for cotinine— the primary metabolite of nicotine

Detects up to 1-2 days after nicotine use

Qualitative detection of cotinine in oral fluids at 30 ng/mL cutoff level

Simple collection and testing procedure

Results in as little as 10 minutes

Long shelf life at room

Integrated internal procedural control
Advantages of the Oral Cotinine Test vs Urine Cotinine Test
Ease of collection
less issues with privacy and compliance
ease of saliva vs urine upon collection
harder to adultery saliva vs urine
Time benefit
10 minutes with nothing in the mouth
3 minute swab
read after 10 minutes
Cutoff Level
30 ng/ml vs 300 or 500ng/ml
pick up more recent tobacco use
Storage and stability
long shelf life at room temperature storage (24 months from manufacturer)
Accuracy
% Agreement with Commercial Kit
Specimen COT
Positive 97.6%
Negative >99%
Total 98.9%
% Agreement with LC/MS*
Specimen COT
Positive >99%
Negative 97.9%
Total 98.6%
*The volume of some of the specimens was insufficient for LC/MS testing
25 Kits Per Box
View Product's MSDS (Cotinine Only):
PDF Format
View Product's Brochure: PDF Format
View Product's Training Presentation: PDF Format
View Product's Package Insert:
View Product's FAQ: PDF Format
Alere
iScreen OFD Cotinine Comparison Study
Training Program
Call For Pricing 800.452.8909

Laboratory Based Cotinine Testing and Oral Fluid Collection for Health and Wellness
Only the pioneers of oral fluid testing could make cotinine testing this accurate, this easy.
| | | |
| --- | --- | --- |
| | Call for pricing 800-452-8909 | |
How it works
The end of the TobacAlert™ strip contains gold particles coated with an antibody that selectively binds to cotinine in the urine. After the end of the strip is dipped in urine, the gold particles migrate through specialized "traps" in the strip. The more cotinine bound to a gold particle, the further it is able to migrate along the strip. The reddish bands seen on the developed strip correspond to gold particles caught in a particular trap. TobacAlert™ is extremely sensitive and can measure amounts as low as 6 nanograms of cotinine per milliliter of urine (6 billionths of a gram in one fifth of a teaspoon).
Urine Test Kit
The urine test kit contains a test strip, a detailed product insert and a plasticized card. The card outlines simple instructions and provides a non-absorbent surface to lay the strip on while performing the test.
Urine does not need to be processed, nor does it need to be "first morning" or "mid-stream". It does need to be clear and at room temperature. The tip of the test strip is dipped (not beyond the arrows), for 20 seconds and ten placed on the area indicated on the plastic card. After 15-20 minutes when the blue line at the strip's top disappears the test can be read.
Saliva Test Kit
The saliva test kit contains a test strip, a small funnel, a collection tube and a specialized filter cap.
Saliva is spit through the funnel into the tube. The filter cap is placed on the tube and the tube is squeezed until 8 drops have been placed on the end of the strip (indicated by arrows). The strip is then laid on a non-absorbent surface to develop for about 15 to 30 minutes.
It is important to recognize that it is the same test strip for both applications. What differs is the nature of the fluid being tested.
We can only sell to Medical Professionals
TobacAlert Urine Strips (1ea)
[ 866-NYM006 ]
| | | |
| --- | --- | --- |
| | Call For pricing (800-452-8909) | |
TobacAlert Saliva Strips (1ea)
[ 867-NYM025 ]
| | | |
| --- | --- | --- |
| | Call For pricing (800-452-8909) | |