Loading Cart...
Call Us Today - 800-452-8909
Universal Cholesterol Screening Kit by New Line Medical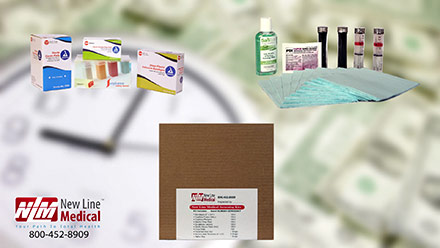 New Line Medical Universal Cholesterol Screening Kits
Everything you need for your wellness event in one perfectly packaged box! The New Line Medical Universal Cholesterol Screening Kit comes in a single 4" x 8" box and has enough supplies to perform 100 universal cholesterol screenings. Each kit includes:
Capillary Plungers & Tubes

Alcohol Prep Pads

Sterile Gauze Pads

Antimicrobial Towelettes

Surgical Lancets

Hand Sanitizer

Chux Pads

Ziplock Bag

Bandages
One Kit. One SKU. One Box. Experience the convenience of cholesterol screening supplies all in one kit.
Screening kit Includes:
Every box of New Line Medical Screening Kits is enough to test 100 people.

Kits also come in a case of 10 boxes which is enough to test 1000 people.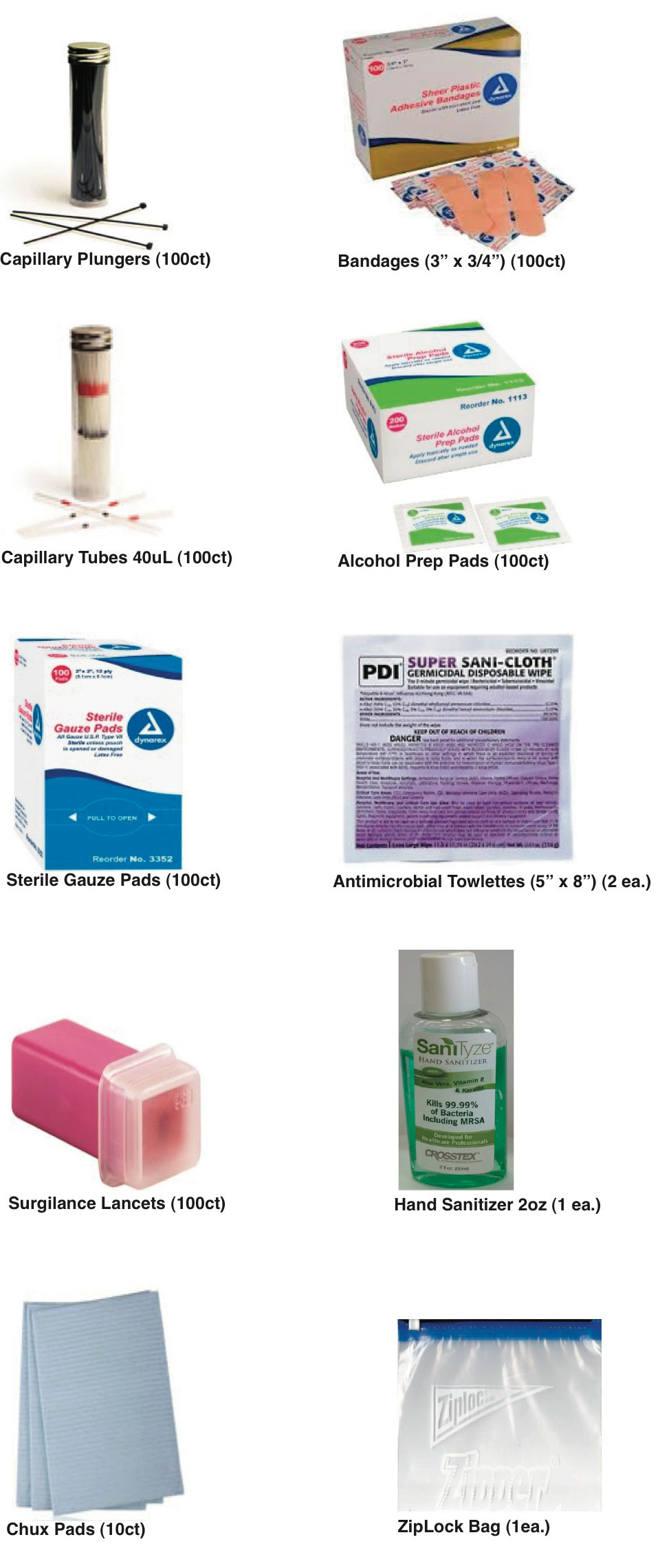 What others have to say about the Universal Cholesterol Screening Kits:

"I love these kits! We are always in a rush and forget to order something or order the wrong amount. Now that's not a problem!"

"These kits are so easy - now I am able to do inventory at a glance."

"It is much easier to calculate cost when quoting out a wellness program. I love my job again!"

"So much easier to plan for a large event… one call and I'm done."

"What a great idea-these make it much easier to transport supplies to our work site."
CALL FOR PRICING 800.452.8909