Loading Cart...
Call Us Today - 800-452-8909
Oral Fluid Drug Screening
Features & Benefits:
510(k) Cleared
Rapidly screen up to 6 illicit drugs and prescription drugs
Simple procedure: collect and test in one step—results in five minutes
Convenient and non-invasive rapid screening
Avoids cross gender observation
Reduces sample adulteration or contamination
Includes transport tube for confirmation testing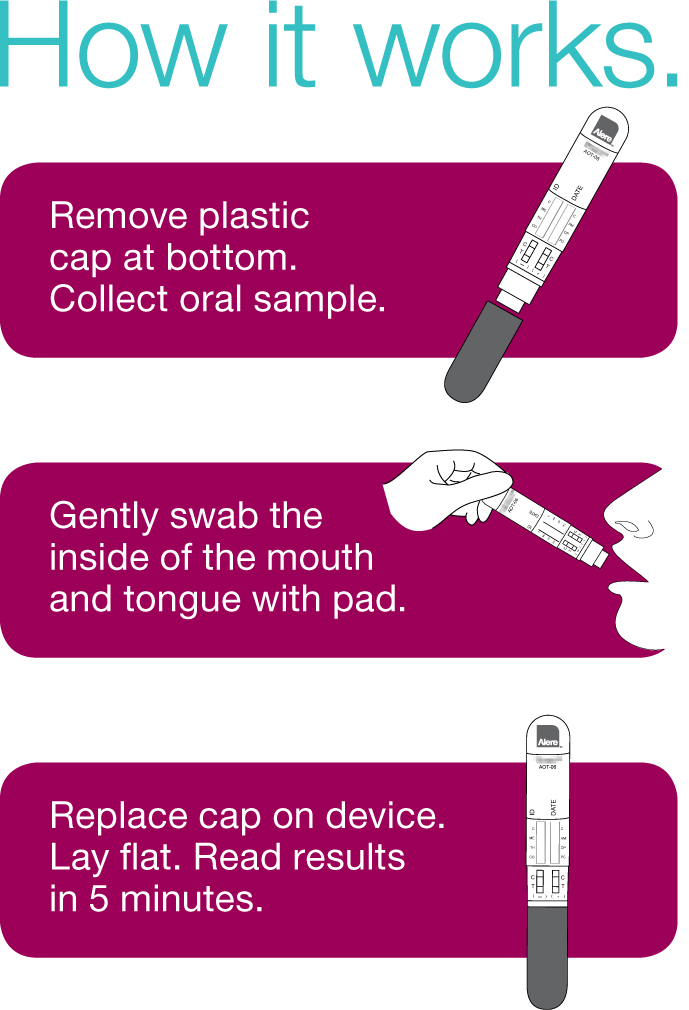 PRODUCT PROCEDURE NOTE: For complete instructions, limitations and warnings, please refer to the reference guide and package insert before using this screening device. The Alere Oratect® Oral Fluid Drug Screen Device is a one-step lateral flow immunoassay device. The test is a prescription assay. This product is for in vitro diagnostic use and it can be used at the Point-of-Care site. The Alere Oratect® Oral Fluid Drug Screen Device provides only preliminary drug test results. For a quantitative result or for a confirmation of a presumptive positive result obtained by the Alere Oratect® Oral Fluid Drug Screen Device, a more specific alternative method must be used. GC/MS or LC/MS/MS is the preferred confirmatory method. The samples for confirmatory testing should be collected with the oral fluid confirmation tube provided.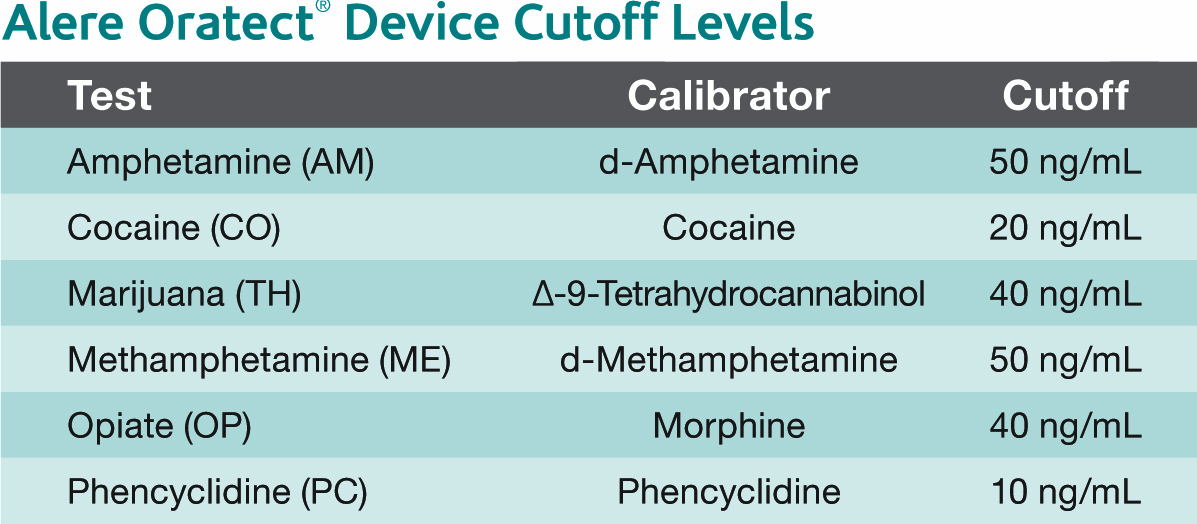 Documents:
Oratect - Package Insert
OratectCheck® Oral Fluid Controls
Training Program
Alere Oratect Oral Fluid Drug Screening Device
[ AL530-AOT-6 ]
| | | |
| --- | --- | --- |
| | Call For Pricing 800.452.8909 | |