Loading Cart...
Call Us Today - 800-452-8909

Conveniently Screen your patients for lipid disorders and help manage their treatment with the
Lipid Profile and Glucose Measuring System.
Rapid test results in just two minutes!
CLIA-Waived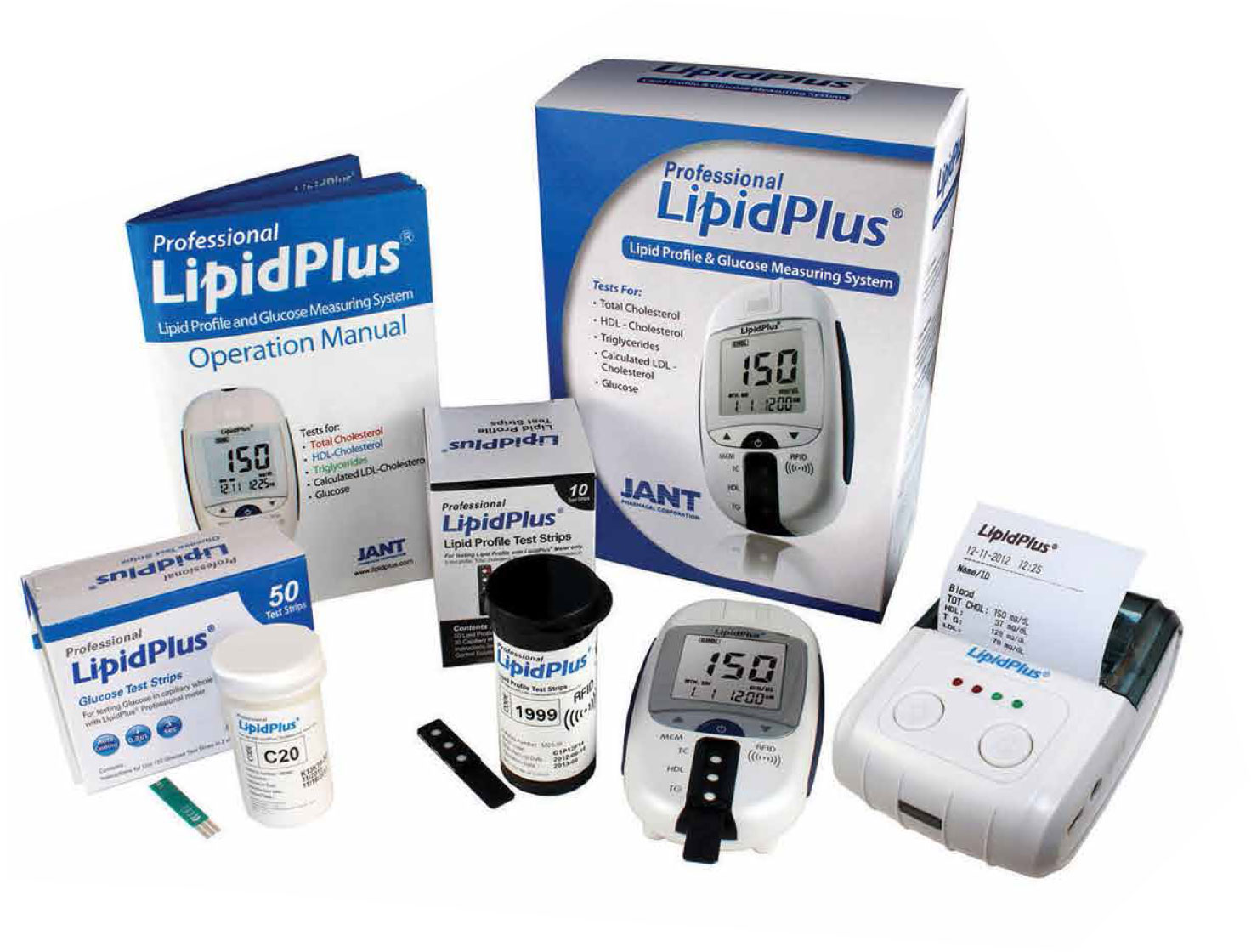 Lipid Profile includes:
Total Cholesterol
Glucose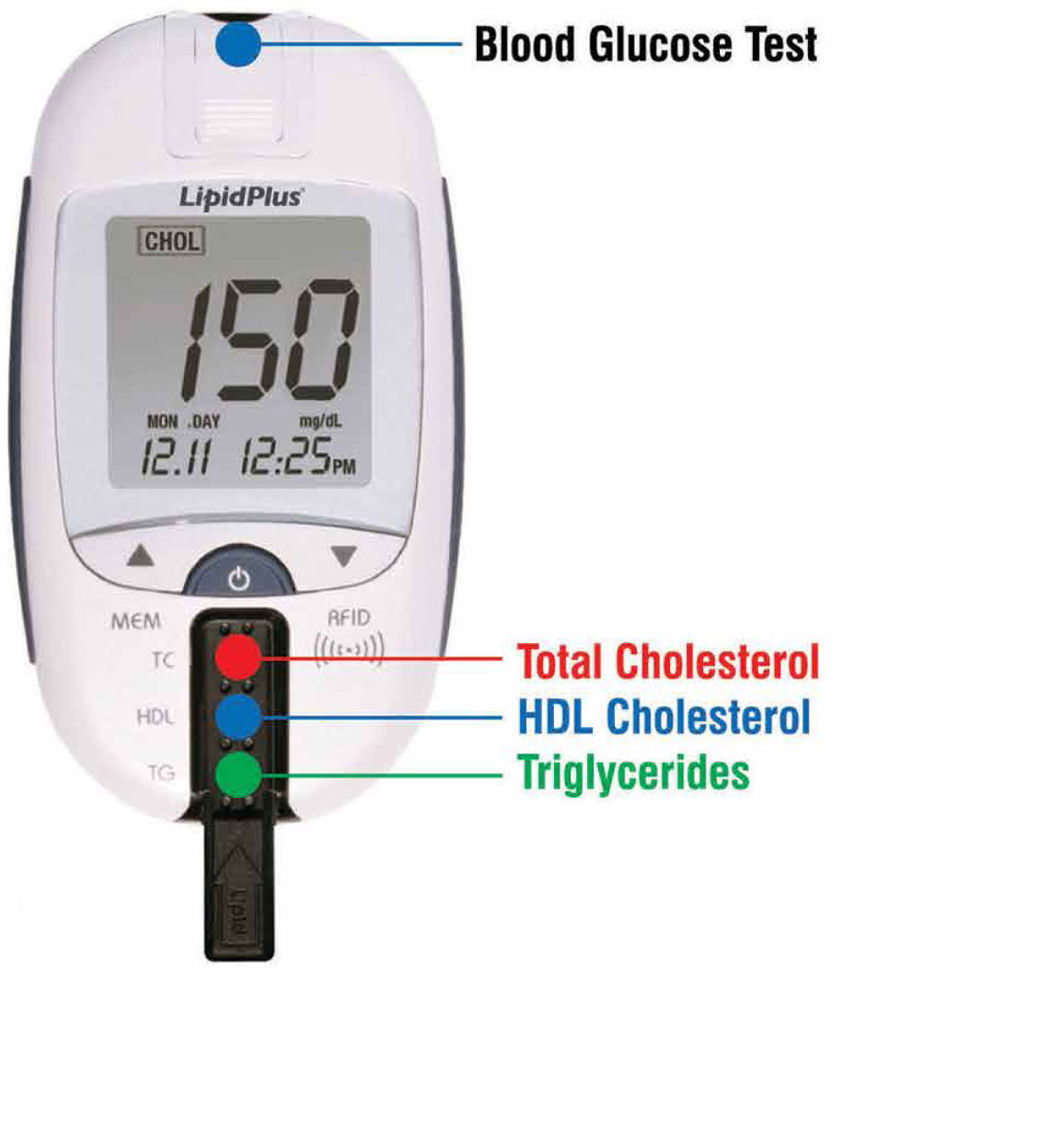 Features:
PORTABLE, battery operated, hand-held analyzer and printer
Small sample size
Automatic code recognition by RFID-tag
CLIA-Waived
CRMLN Certified for Total Cholesterol and HDL
ROOM TEMPERATURE storage
Glucose levels require only 0.3ul of capillary whole blood.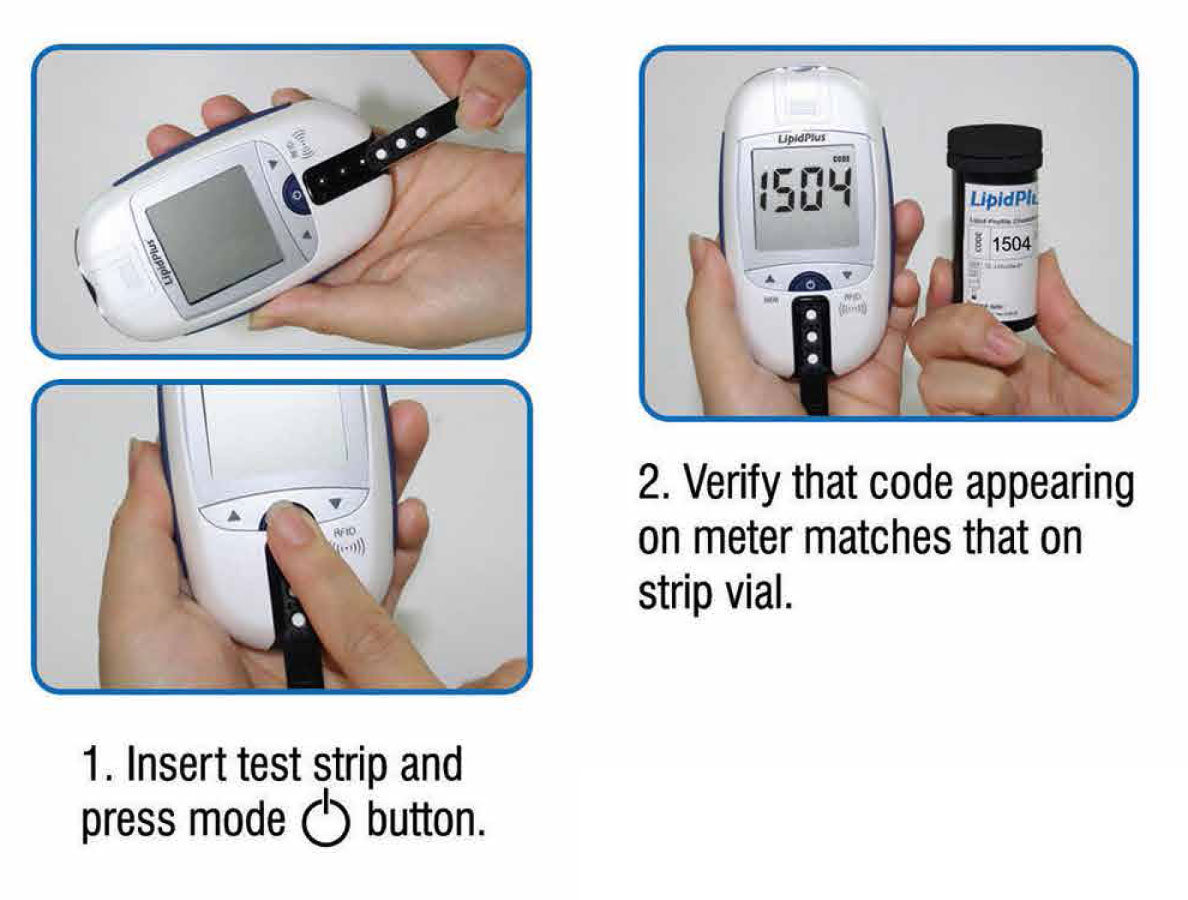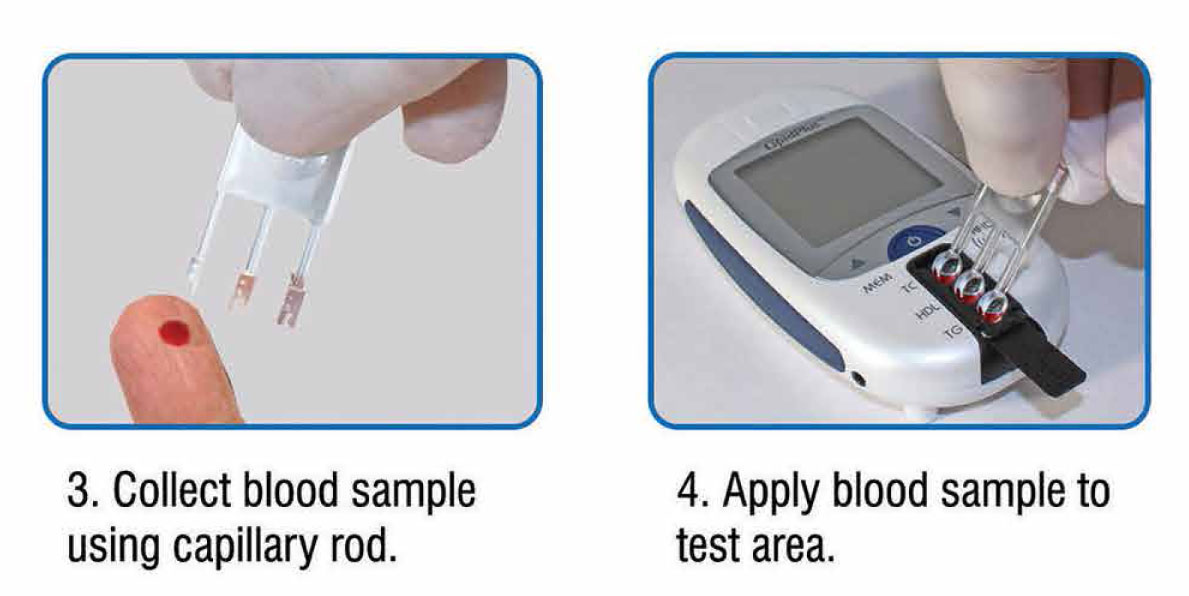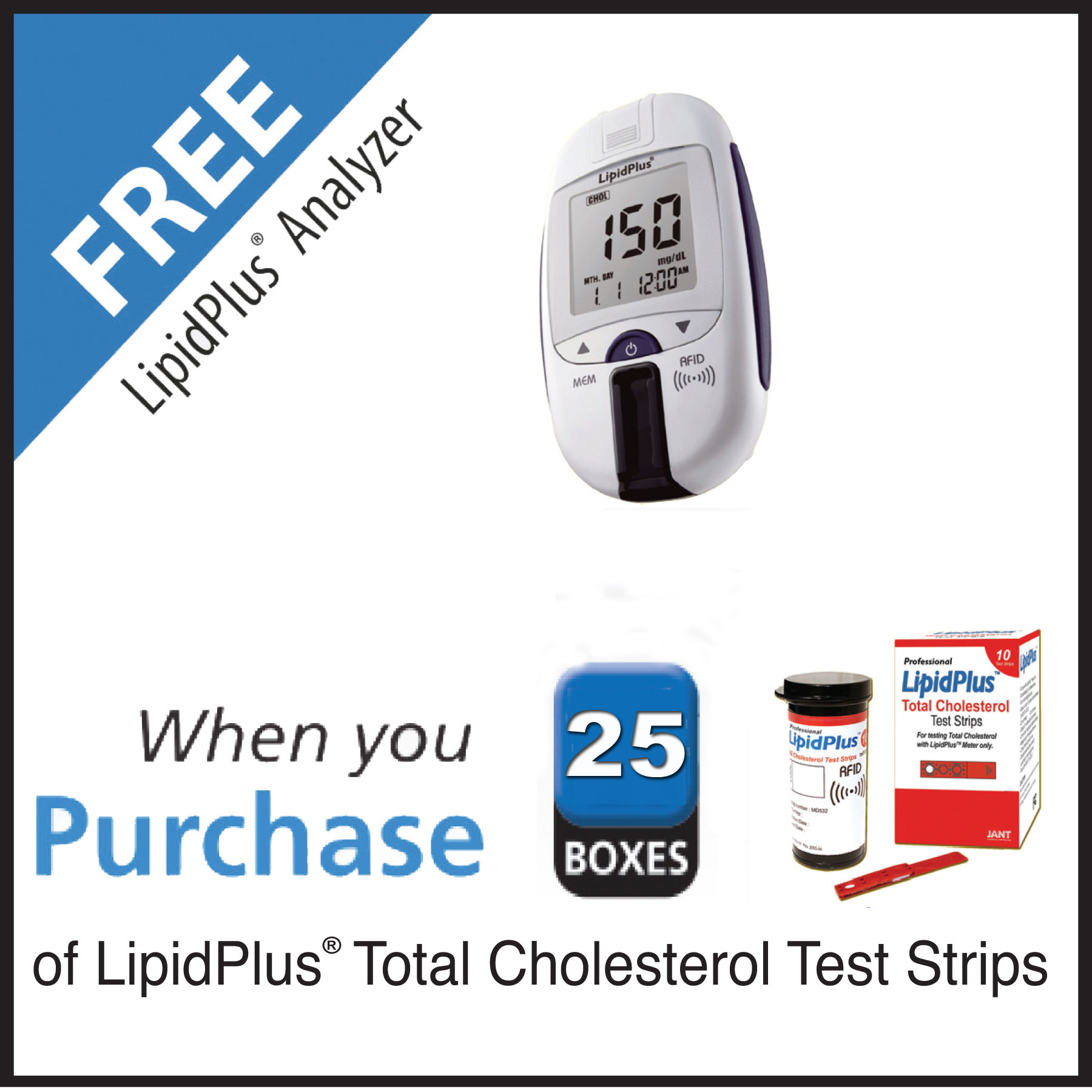 25 Box Total Cholestrol Promotion with FREE Analyzer
[ J0019-MD525 ]
| | |
| --- | --- |
| | |
Downloads:
Download LipidPlus_System Manual
LipidPlus Test Procedure
Articles:
Fasting may not be needed before cholesterol test
.

Lipid Plus Printer Paper (10 Rolls)
[ J0080-MD581C ]
| | | |
| --- | --- | --- |
| | | |
LipidPlus Total Cholestrol Controls (1 High 1 Low) (3ml)
[ J0036-MDC5812 ]
| | | |
| --- | --- | --- |
| | | |
Lipid Plus Total Cholesterol Test Strips (including Tubes)10ct
[ J0035-MD532 ]
| | | |
| --- | --- | --- |
| | | |
Lipid Plus Analyzer (1 ea)
[ J0001-MD55C ]
| | | |
| --- | --- | --- |
| | | |
Lipid Plus Thermal Printer (1ea)
[ J0011-MD551 ]
| | | |
| --- | --- | --- |
| | | |
25 Box Total Cholestrol Promotion with FREE Analyzer
[ J0019-MD525 ]
| | | |
| --- | --- | --- |
| | | |