Loading Cart...
Call Us Today - 800-452-8909
As a previous user of our oral fluid testing solutions, we would like to introduce you to our new iScreen™ Oral Fluid Swab device.

We've made collections fast and easy with a streamlined design and a simple collection method. Make informed decisions with:
Results at 5 minutes

Streamlined easy collection

A common drug panel with an option to remove THC
With innovative features like a specimen saturation indicator, a gender-neutral design, and a unique swab collection method, the iScreen™ Oral Fluid Test Drug Screen Swab can be an excellent addition to your workplace screening program.
The iScreen Oral Fluid Test Drug Screen Swab can help you hire quickly to grow your drug-safe workplace.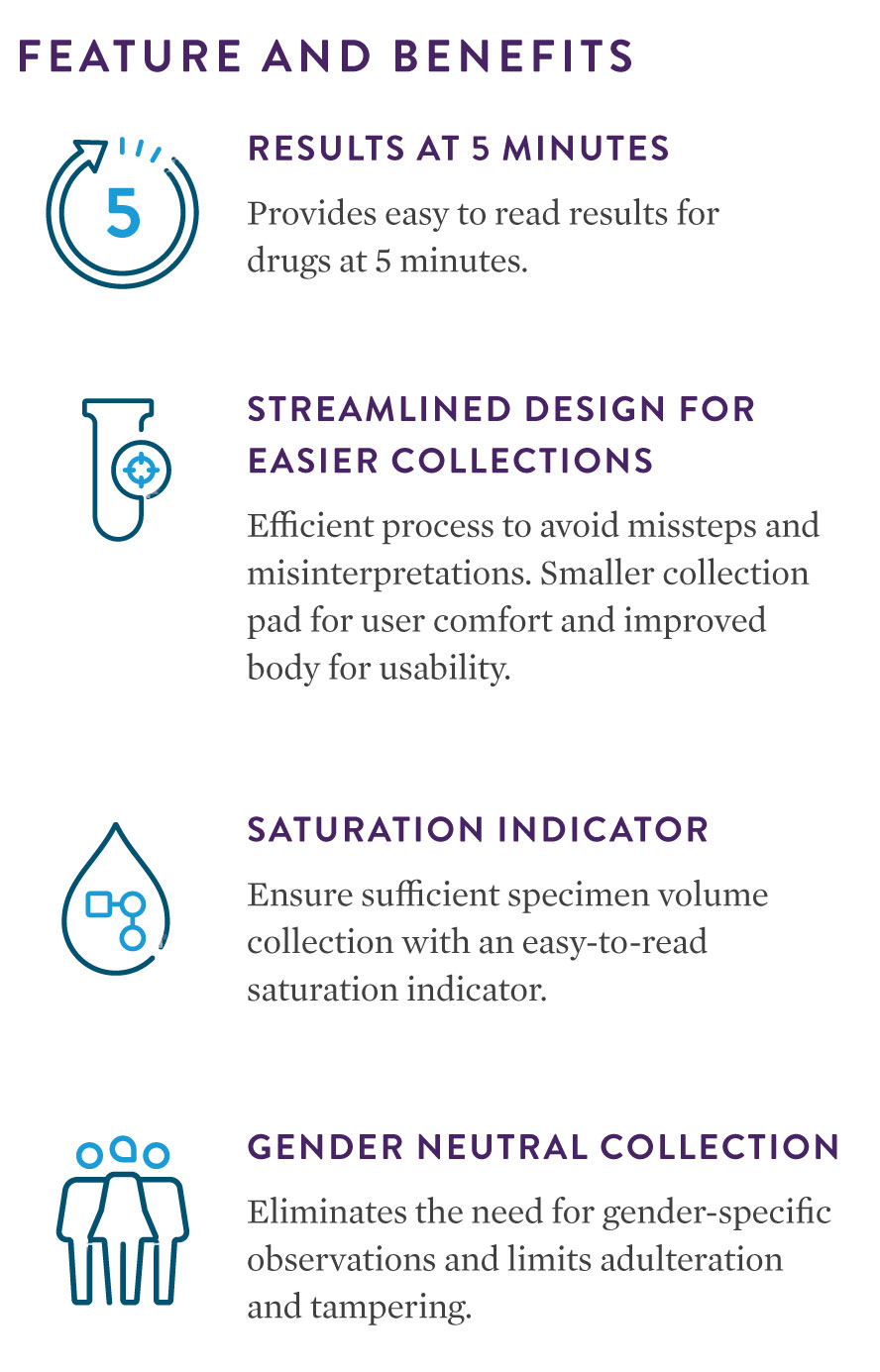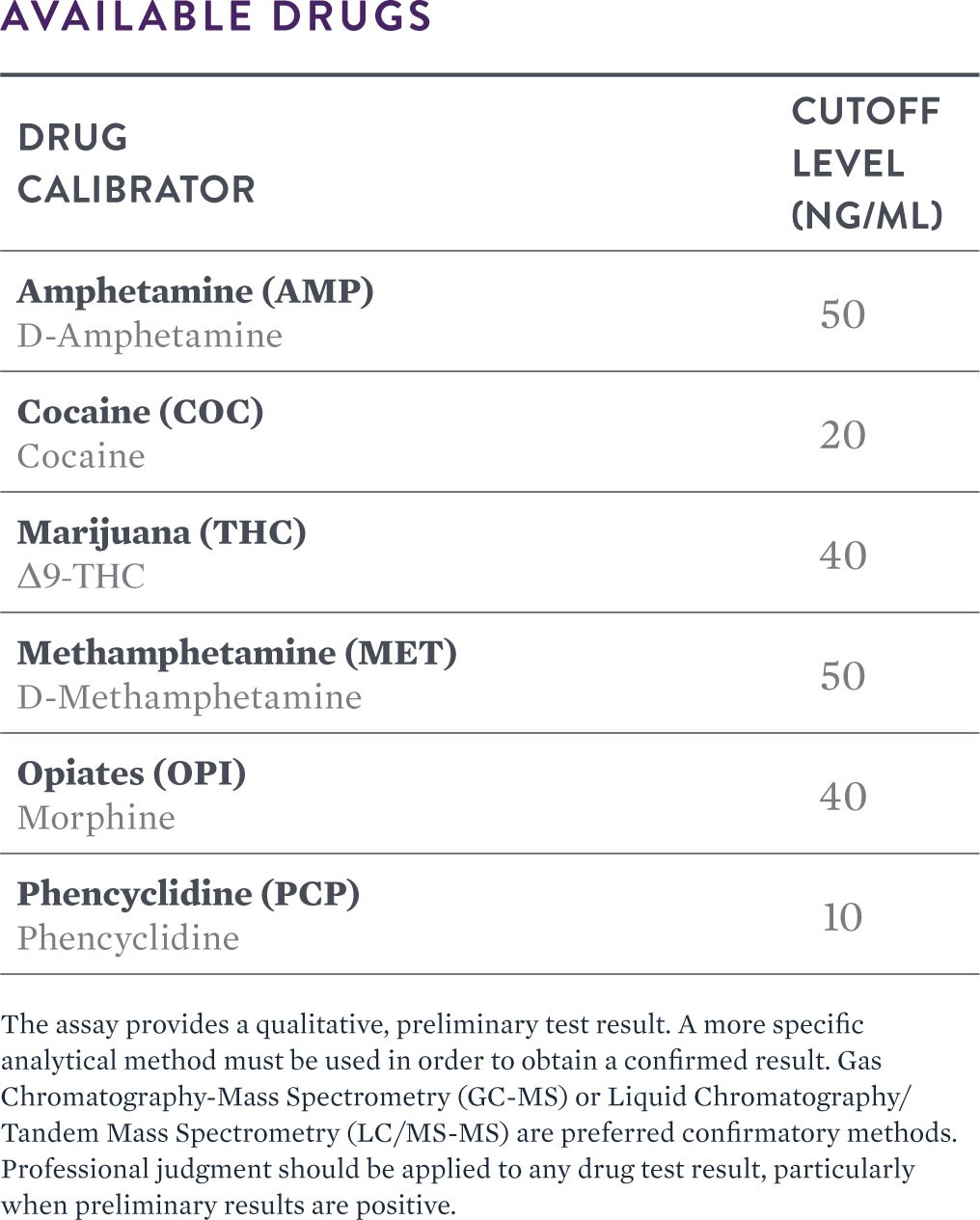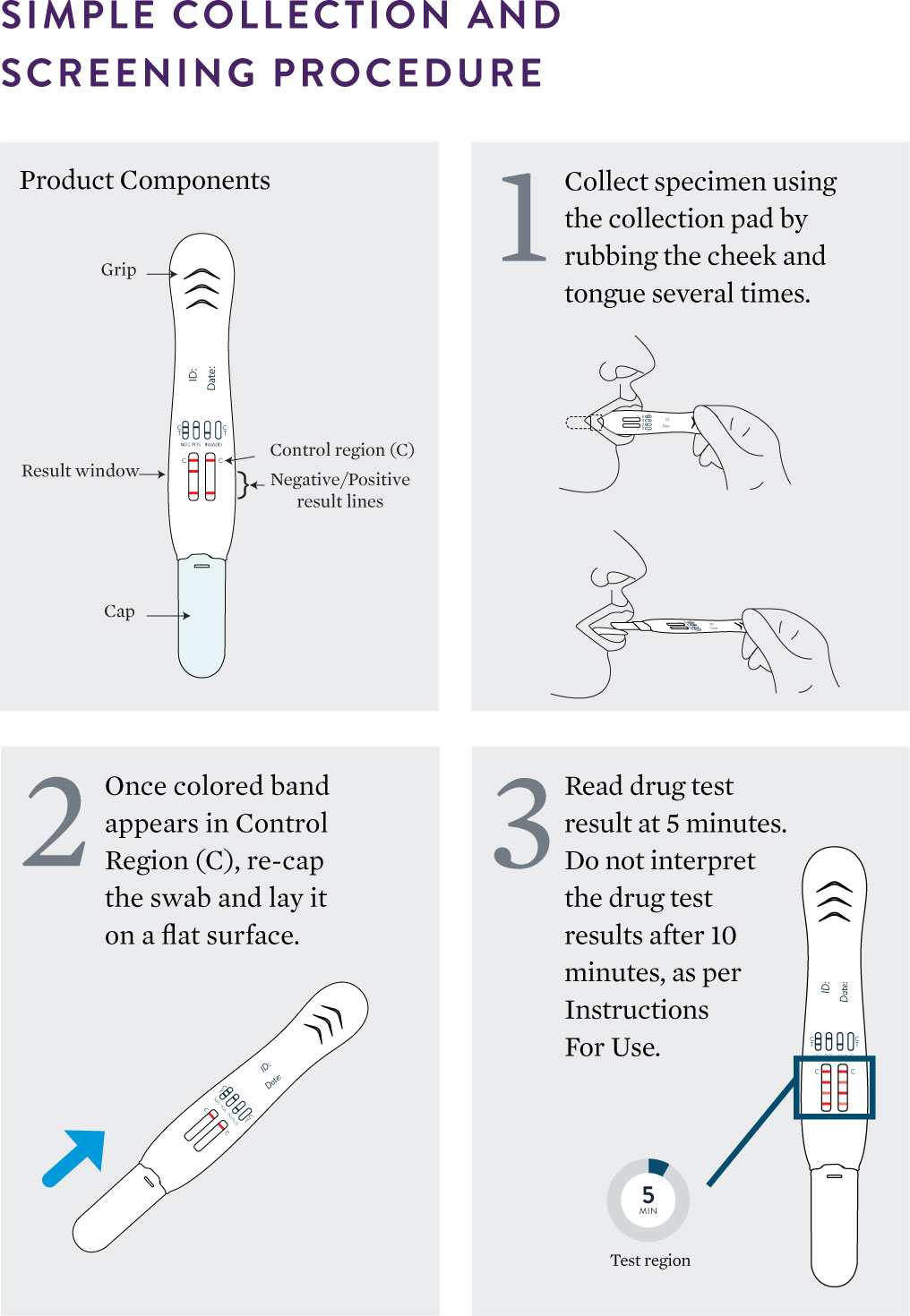 Link:
Instructions
iScreen Oral Fluid Drug Screen Swab (25ct) AMP50,COC20,MET50,OPI40,PCP10 (NO THC)
[ AL500-ABTOFSWAE0601A ]
iScreen Oral Fluid Drug Screen Swab (25ct) AMP50,COC20,MET50,OPI40,PCP10, THC40
[ AL551-ABTOFSWAE0601A ]
The Clarity Drugs of Abuse Tests are competitive immunoassays that utilize highly specific reactions between antibodies and antigens for the detection of multiple drugs and drug metabolities in human urine. Our rapid urine screening tests utilize monoclonal antibodies to selectively detect elevated levels of specific drugs in urine without the use of as instrument.
CLIA waived

One step 10 drug cup urine screen, with or without adulertation parameters.
24 month shelf life at room temperature from date of manufacturing.
Results as fast as 4 minutes.
Built in control to validate results.
Custom configurations available.
SAMSHA defined concentration cut off levels.
Accuracy similar to laboratory tests.
Excellent technical and customer support.
Tests include:
Amphetamine
Barbiturate
Benzodiazepines
Cocaine
Marijuana
Methadone
Methamphetamine
Tricyclic Antidepresent
Opiates
Phencyclicline




The CPT code is 80101

for each drug class tested (example: opiates and oxycodone are in the same drug class and would be submitted as one reimbursable test).
We can only sell this product to licensed physicians
Clarity Drugs of Abuse Test Kit (25 tests per box)
[ CL130-DTGDOA10CP-001 ]